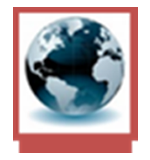 Viswam Group of Institutions
Sir Vishveshwaraiah Institute of Science & Technology
(Affiliated to JNTUA - Anantapur & Approved by AICTE, New Delhi)
Counselling Code:SVTM Talk with us: 08571-280888, 280125
Basic Sciences & Humanities at Sir Vishveshwaraiah Institute of Science & Technology
Welcome
The Department of Basic Sciences and Humanities is involved in research in teaching in Humanities and Sciences, in addition to having set a vision to integrate human values and social concerns with technical education. While offering courses for the benefit of Engineering and Management graduates, the department has developed into a lively center for research and teaching, encompassing programs in the areas of English, Mathematics, Physics, Chemistry and Environmental Sciences.
With faculty members pursuing research and teaching in the disciplines of Language, Literature, Applied Mathematics, Engineering Physics, Engineering Chemistry and Environmental Science, the department oriented towards inclusive growth of students across disciplines. The courses combine skills development through well-set syllabus and innovation in both teaching and learning. One of the notable achievements in recent years has been the expansion in research activities and exchanges of ideas, facilitated by the constant surge of discussions, consultations and publications in esteemed and high impact journals.
Contact HOD
Head of the Department
Dr. T. SREENIVASULU REDDY
mobile: 9133301387
email: office@svtm.in
Admissions quick links
Download application
Vision
To continually enhance its educational environment by offering flagship programs with innovative pedagogy to turn graduates.
To promote sustainable and inclusive research, responding swiftly to the challenges in the field of Engineering.
Mission
• To train the students to effectively apply their learning to solve imminent challenges in globally competitive computer field thus enlarging their potential lifelong high-quality careers.
• To instill professional behavior, strong ethical values, original research capabilities and leadership skills in the young minds so as give them a competitive advantage in the ever-changing and challenging work environment.
• Attract and retain a diverse and multicultural population of students and faculty.
• To empower the youth in surrounding rural area with basics of computer education making them self-sufficient individuals.
Laboratories:
The laboratories for English Language, Physics and Chemistry along with a substantial collection of books in the library are pivotal aspects in the teaching-learning scenario.
English Language and Communication Skills Lab:
Objectives:
• To train students to use language effectively in everyday conversations.
• To expose the students to a varied blend of self-instructional, learner-friendly modes of language learning.
• To enable the students, learn better pronunciation through emphasis on individual speech sounds.
• To enable the learners, sharpen their public speaking skills.
• To expose the students to a varied blend of self-instructional, learner-friendly modes of language learning.
• To enable the students, learn better pronunciation through emphasis on word accent, intonation, and rhythm.
Lab Courses offered:
English Language Communication Skills Lab I for I B. Tech I Sem Students.
English Language Communication Skills Lab II for IIIB. Tech II Sem Students.
English Language Lab provides learners a sustainable access to self-instructional and computer aided language learning as a means complementary to participation of students in various language development activities such as dialogues, role play, information transfer, presentation. Language Lab creates an opportunity to learn the rudiments of group discussion and interviews through multimedia lab.
English Language lab is equipped with 70 computer machines and One Teacher console (Server). All the machines are connected through a network based teaching software, ELCS, & AELCS Language Lab. This software is purchased at a cost of over 1 lacks from Globarena. The teacher can remotely control, monitor, broadcast, and assist students through teacher console.
Each student console is provided with a headphone and a web. Various other software is installed to help the students in language learning.
Licensed Software in Language Lab:
• GLOBARENA ELCS& AELCS Language Lab for 1 Teacher + 60 student.
• Globarena English Lab (60 user).
• Globarena Career Lab (60 user).
Engineering Physics Lab:
Objectives:
• The student will able to handle and understanding of different apparatus to perform experiments.
• The student will learn practical measurement of different physical quantities.
• The student will able to characterize the materials and their properties.
• The student allows learning practical experience of theory conceptual values.
Lab Courses:
Engineering Physics for I B. Tech.
Equipment:
| | | |
| --- | --- | --- |
| 10X Eye piece | A. C. millivolt meter | Ammeter |
| Aspirator Bottles | Battery Eliminator | B-H Curve setup |
| Bread boards | Commutator | Compass Box |
| Coupled Oscillator | Diffraction Grating | Digital multimeters |
| Energy gap of p-n junction kit | Flint Glass Prisms | Function generator |
| Galvanometer | Hall Effect | He-Ne Laser |
| Hysteresis | Iron Slotted Weights | Laser (single & double slit) |
| Magnifiers | Meld's Apparatus | Mercury Vapour lamp |
| Micro ammeters | Mortar piston | Newton's Ring Apparatus |
| Newton's Ring lens | Numerical Aperture of optical fiber setup | Physical weight Boxes |
| Plug Keys | Rheostats | Rubber Hammers |
| Screw Guage | Semiconductor laser set(wave length &particle size) | Sodium vapour lamp set |
| Sodium Vapour lamp SVL Transformer | Sonometer | Spectrometer |
| Sphero meters | Stewart-Gee's apparatus | Stop Clock |
| Thermoelectric effect & Peltier effect device | Thermometers | Thermoelectric current generator |
| Torsion Pendulum | Travelling Microscope | Tuning fork sets |
| Vernier-calipers | Weight box | |
Engineering Chemistry Lab:
Objectives:
• The student will learn practical understanding of the redox reaction.
• The student will learn the preparation and properties of synthetic polymers and other material that would provide sufficient impetus to engineer these to suit diverse applications.
• The student will also learn the hygiene aspects of water would be in a position to design methods to produce potable water using modern technology.
Lab Courses Offered:
Engineering Chemistry for I. B. Tech.
Equipment:
Analytical balance
Bomb calorimeter with O2 cylinder
Redwood viscometer – 1
Red wood viscometer – 2
Digital colorimeter (8 filters)
Digital conductivity meter
Digital electronic balance
Deionizer plant
Dissolution test apparatus
Double beam UV Visible spectrophotometer
Our Basic Science and Humanities department staffs
| | | | |
| --- | --- | --- | --- |
| S.No. | Name | Designation | Qualification |
| 1. | Dr. T. SREENIVASULU REDDY | Professor of Physics & HOD | M.Sc., M.Phil., SET., Ph.D. |
| 2. | Mr.D. MAHESH KUMAR | Assistant Professor in Physics | M.Sc |
| 3. | Mrs.K. ANUSHA | Assistant professor in English | M.A., B.Ed. |
| 4. | Mrs. M.SANDHYA SREE | Assistant professor in English | M.A., B.Ed |
| 5. | Mr. S.K. TAJMAL BASHA | Assistant professor in English | M.A |
| 6. | Ms. S. SHAMA | Assistant Professor in Mathematics | M.Sc., B. Ed |
| 7. | Mr. V. VIJAY KUMAR | Assistant Professor in Mathematics | M.Sc., (M.Phil) |
| 8. | Mr. U. SHESHADRI | Assistant Professor in Mathematics | M.Sc., (Ph.D) |
| 9. | Mr. B.Md. HIDAYATHULLA KHAN | Assistant Professor in Mathematics | M.Sc., (Ph.D) |
| 10. | Mr. D. MANJUNATH | Assistant Professor in Chemistry | M.Sc. |
| 11. | Mr. L. BALAKRISHNAMA NAIDU | Assistant Professor in Chemistry | M.Sc. |
| 12. | Ms. K.S. LAKSHMI PRIYA | Assistant Professor in Chemistry | M.Sc. |
| 13. | Mr.S. HARI | Lab Instructor | B.Sc |