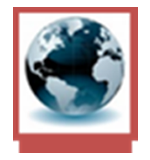 Viswam Group of Institutions
Sir Vishveshwaraiah Institute of Science & Technology
(Affiliated to JNTUA - Anantapur & Approved by AICTE, New Delhi)
Counselling Code:SVTM Talk with us: 08571-280888, 280125
Join Mechanical Eng at Sir Vishveshwaraiah Institute of Science & Technology
Welcome
The Department of Mechanical Engineering is a prestigious and one of the most sought branches of engineering. The department has always strives to deliver quality education keeping with the various emerging trends. The College has proved its credibility and also the quality education imparted by it. The Department has at its disposal well equipped labs to provide hands on experience and to realize the practical aspect of theory learned. The Department has to its credit brilliant and dedicated engineers who have set benchmarks and proved themselves to be capable leaders in the ever evolving industry.
Motivation
MECHANICAL graduates have a wide variety of professional options available to them. Some enter the practice of mechanical engineering, working for engineering firms or starting their own businesses; others work for city, state, or country governmental organizations, becoming city, state, or country engineers. There is ever growing demand for well educated and well trained MECHANICAL students all over the world.
Contact HOD
Head of the Department
Dr M ADINARAYANA
email:office@svtm.in
+91 9133301386
Admissions quick links
Download application
Department of Mechanical Engineering Achievements
Faculty Achievements
1. No. of. Faculty :07
2. Technical Staff-04
3. No. of international journal published by faculty—15
4. No of conferences attended—08
5. Workshops attended -10
6. Overall pass % of passed out batch—91
7. Ph.d awarded—01 --- Dr.M. Adinarayana, H.OD of MECH awarded Ph.D Degree in the month of May 2016.
8. Details of SEMINARS WORKSHOPS/ CONFERENRENCES Conducted by Dpt of ME
Dept of ME, SVTMCE organized a One day national level Seminar on Learn Design Methods of Mechanical Components Through CREO Tool Design on 6/8/2016.
Dept of ME, SVTMCE organized a One day national level work shop on Pro-E CAD Tool Held on Aug-2016
Dept of ME, SVTMCE organized a One day national level work shop on Finite Element Analysis through Hypermesh And LS DYNA Held on 16/09/2016.
9. Faculty membership ISTE -- 02
Students Notable achievements
Students notable achievements, prizes, awards , workshops and technical symposium.
Placements—Five students are placed in MNC'S
G. Suresh Babu IV. B.Tech ME & S. Asif Ahamed II.B.Tech ME awarded 2nd prize on project expo in YANTRA 2K16 at JNTUPCE, PULIVENDULA.
No. of National level technical Symposium attended --10
No. of workshops attended ---10
Participation of Indian science congress---10 students
Participation of international level Tool exhibition at Bangalore----10 students
No.of industrial visits –03
IV.B.Tech students are designed and fabricated a new Three wheeler Auto for Handicapped people.
Mr.K.Sri harsha III B.Tech Mechanical Engineering bagged best excellency award in automotive industry bangalore in internship programme of Design and development of IC Engines.
B.Tech Mechanical Engineering at SVTM
Programme Educational Objectives:
Graduates will be engineering practitioners and leaders, who would help solve industry's technological problems.
Graduates will be engineering professionals, innovators or entrepreneurs engaged in technology development, technology deployment, or engineering system implementation in industry.
Graduates will function in their profession with social awareness and responsibility.
Graduates will interact with their peers in other disciplines in industry and society and contribute to the economic growth of the country.
Graduates will be successful in pursuing higher studies in engineering or management.
Graduates will pursue career paths in teaching or research.
Programme Outcomes:
An ability to apply knowledge of mathematics, science, and engineering
An ability to design and conduct experiments, as well as to analyze and interpret data
An ability to design a system, component, or process to meet desired needs within realistic constraints such as economic, environmental, social, political, ethical, health care and safety, manufacturability, and sustainability
An ability to function on multidisciplinary teams
An ability to identify, formulate, and solve engineering problems
An understanding of professional and ethical responsibility
An ability to communicate effectively
The broad education necessary to understand the impact of engineering solutions in a global, economic, environmental, and societal context
A recognition of the need for, and an ability to engage in research and to involve in life-long learning
A knowledge of contemporary issues.
An ability to use the techniques, skills, and modern engineering tools necessary for engineering practice.
M.Tech (Machine Design)
Programme Educational Objectives:
To give equal emphasis to hardware and software, enabling engineers to face challenges in the design and development of state of the art machine design
To expose students to the complexities and design methodologies of current and advanced Machine design technologies
To prepare professionals with advanced knowledge of their respective fields so that they can serve Industry, R&D Organisations, academic Institutions and pursue further studies.
Programme Outcomes:
With the successful completion of this program, graduates will acquire the necessary knowledge and skillset to be employed in companies that are working in the areas of CAD and Machine design.
Graduates are well prepared to pursue PhD or advance level research in renowned research labs in this area.
Our Mechanical Engineering department staffs
| | | | |
| --- | --- | --- | --- |
| S.No. | Name | Designation | Qualification |
| 1. | Dr. M. ADINARAYANA | Associate Professor & HOD | M.Tech., Ph.D., |
| 2. | S.MADHUSUDHANA | Assistant Professor | M.Tech., (Ph.D)., |
| 3. | M.RAMA NARASIMHA REDDY | Assistant Professor | M.Tech., |
| 4. | N. VENKATRAMANA REDDY | Assistant Professor | M.Tech., |
| 5. | M. SOWJANYA | Assistant Professor | M.Tech., |
| 6. | S.MOULALI | Assistant Professor | M.Tech., |
| 7. | Y. SRINATH | Assistant Professor | M.Tech, MISTE |
| 8. | D R PARTHASARATHI | Assistant Professor | M.Tech., |
| 9. | B THIRUMALA REDDY | Assistant Professor | M.Tech., |
| 10. | S.KARIMULLA | Assistant Professor | M.Tech., |
| 11. | B.VENKAT REDDY | Lab Instructor | ITI |
| 12. | B.PURUSOTHAM REDDY | Lab Instructor | ITI |
| 13. | B.BHUMI REDDY | Lab Instructor | ITI |
| 14. | G.RAMA KRISHNA | Lab Instructor | ITI |
Mechanical engineering Laboratories
CAD/CAM Lab: Drafting: development of path drawings for various components. Part modeling: generation of various 3D models.
Instrumentation and Control systems Lab: Measurement of pressure, temperature, displacement, power, velocity, flow, torque, etc by using various measuring instruments.
Metrology & Machine tools Lab:Metrology: Measurement of lengths, heights, diameters by vernier calipers, micrometers, etc., Alignment of test on lathe & milling machine. Machine tools: performing various operations on a general purpose machines like lathe, drilling machine, milling machine, shapper, planning machine, slotting machine, & surface grinder.
Thermal Engineering Lab: Performace test on 4-stroke diesel engines, 2-stroke petrol engines, heat balance of ic engines and finding efficiency of various engines.
Heat transfer Lab: Experiments on transient heat conduction, heat transfer coefficent in forced convection, natural convection.
Manufacturing Technology Lab: Casting:.Preparation of mouled cavity, melting materials, sand property testing. welding:. To perform various welding operations like arc welding, spot welding, TIG welding, etc.,
Fluid Mechanics & Hydrolic machines Lab: Determination of Reynolds number, flow through packed bit, flow through channels, flow through notches, flow through pipes and performance of reciprocating and centrifugal pumps.
Strength of materials Lab: To determine various strengths like compression, shear, impact,... Hardness testing, bending testing, etc.,
Material Science Lab: preparation & study of the micro strcture of pure metals like iron, copper, aluminium, & microstructure of steels.
Engineering workshop Lab: There is a need to equip the engineer with the knowledge of common & newer engineering materials as well as shop practices to fabricate, manufacture or work with materials.