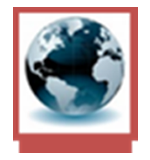 Viswam Group of Institutions
Sir Vishveshwaraiah Institute of Science & Technology
(Affiliated to JNTUA - Anantapur & Approved by AICTE, New Delhi)
Counselling Code:SVTM Talk with us: 08571-280888, 280125
About Sir Vishveshwaraiah Institute of Science & Technology
Welcome to SVTM
Sir Vishveshwaraiah Institute Of Science & Technology [SVTM] is promoted by the Viswam Educational Society registered in the year 1991. The society is involved in improving both the primary and secondary education of the rural poor of this area. Under its influence, the society is running from LKG to PG since 1991. With the establishment of Technological Institute in the year 2006 the dream of the people located in and around this place is fulfilled. SVTM was established at Angallu with the nobel idea of imparting technical education for the poor in and around Madanapalle, a draught prone area. The required approvals from AICTE, New Delhi and affiliation from JNTU, Anantapur were obtained. From its inception the management has been taking many progressive steps to improve standards in technical education. Both the parents and students appreciated the measures and getting benefitted.
Many steps are taken up to impart training not only in academics but also in nurturing the creative and cultural talents, there by devoloping the all round personality of the students. Utmost care is taken to improve their communicative, analytical and logical skills by employing separate faculty for the purpose, providing a slot in the time table, so that it is a continuous process till they reach final year. With a committed mission to develop academic environment in a poverty stricken area as the western block of the district, Sri.M.Prabhakar Reddy the Chairman of the group of Viswam Institutions has been making his maximum efforts to make the institution an Icon.
Vision
To develop highly skilled human resources with the ability to adapt an intellectually and technologically changing environment with the participative efforts of the management, staff, students and parents.
Mission
To emerge as a excellence in Science and Technology through creative, innovative & research oriented developmental practices to produce world class Highly Talented and Competent Professionals.
Chairman's message
A nation's prosperity primarily depends on education, which creates wealth and well being. Technology is the key to safety, security, progress and prosperity. To build a safe, secure and prosperous India, we need to make higher technical education accessible and affordable with no distinction in caste, creed or color. Since independence, it has taken nearly more than six decades to emerge as a participant in global competition and an economic entity. The global competition is heating up, therefore, the educational philosophy at SVTM is found on the belief that our students should not only be professionals in their chosen careers but also all round personalities - knowledgeable and cultivated individuals with high personal, professional and ethical standards. Discipline, dedication, duty, dignity and determination are ingredients to all our learning programmes.
At SVTM, we strive to provide all human virtues within and beyond the scope of academic programmes such that our graduates are fully equipped to compete effectively in a multinational scenario, especially against stiff global competition. A highly qualified and experienced think tank designed each programme to make it student-centered and user-friendly. Meticulous care has been taken to provide equal opportunity to every student to bring out one's best talent in the highly participative learning process which is unique, whether it is academic, co-curricular or extra-curricular activity. The delivery and performance assessment systems have been devised to be totally transparent and flexible to ensure quality technical education in a consistent manner.
Let us make India strong as never before. Future of India is in your hands
Wishing all incoming students of SVTM.
Shri. M.Prabhakar Reddy
Chairman
Governing Body
Sir Vishveshwaraiah Institute Of Science & Technology [SVTM] is energetic and eager to engage more creative minds in the quest of knowledge for the improvement of society both materially, humanistically and chose to focus in the fields of engineering, business management disciplines which enhance quality of human condition in fast paced age.
Shri. M.Prabhakar Reddy
Chairman
Shri. M.Bayya Reddy
Vice Chairman
Shri. G.Thimma Reddy
Vice Chairman & Adviser
Dr.B.D.Venkatramana Reddy
Principal & Member Secretery
Shri. M. Surendra Reddy
Member
Shri. M.Praveen Reddy
Member
Shri. M.Raghavendra Reddy
Member